Sometimes the most obvious is ignored especially when it comes to sales and overall business growth. The focus becomes so much on the desired results the emotions, the personal connectivity is lost or becomes the means to the end.
Happy is not a word usually used within sales training.  Even though people buy on emotions justified by logic, this emotion of happy is ignored and that is a potentially fatal mistake.
When sales people are engaged in asking those open ended questions, the end result is to create an emotional gap between the desired results and the existing status quo.  When the prospect recognizes the salesperson's solution may close that gap, internally he or she has many feelings. These emotions can all be connected to happiness.
Think not? Is not happiness the desired emotional end result for feelings of:
Aggravation?
Stress?
Worry?
The happy exchange happens when the salesperson recognizes these emotions and brings them back into the sales conversation.
For example, what would it mean for you if those challenges you just described could be solved and increase your overall productivity not to mention profitability?
The happy exchange is a critical part of any sales conversation and can be further leveraged when the salesperson understands with crystal clarity what the prospect truly values.  Sometimes learning this information requires additional active listening and asking unique questions never asked before.
In my initial fact finding session with mid-size to small business executives and sales professionals, I only ask five questions.  These questions bring clarity to the gaps and quickly identify the challenges the potential client is facing.  The Happy Exchange is embedded within each question.
Where would you like to be in 3 to 5 years?
What is the importance to you for getting to where you want to be?
What is getting in your way?
Is there anything you like to share or anything I have not asked?
In 3 years, you are at a local event and your name is now recognized within your community. You are introduced to someone new. What would you like that person to say upon meeting you?
Yes the Happy Exchange in the sales conversation demonstrates you are a person who cares about the person across the table and truly allows you to Be the Red Jacket in a sea of Gray Suits
——————————–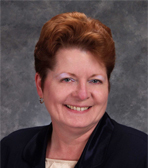 Leanne Hoagland-Smith is an author, speaker, coach and leader in business growth through talent management. She unlocks results in people, processes and strategies thereby developing ethical, results driven leaders, bottom up and top down. Leanne was recognized as one of the top Sales Influencers in 2013. She can be reached at 219.759.5601 CST or at www.increase-sales-coach.com